Closets
Organize in Style
We believe that great design enhances our lives. That's why each closet system we offer is infinitely customizable and designed around your needs. Whether your closet dreams are filled with an elaborate contemporary design or minimalistic wardrobe system – we have the resources and expertise to bring your vision to life. From concept to installation, you'll experience the best service and exceptional quality that you've grown to expect from us since 1984. Connect with one of our seasoned specialists for a complimentary consultation and get started today.
Our Process
We work with you, one-on-one, to create the perfect closet for you, your home, your style and your budget. We start with a dialogue, in which we listen carefully to your needs, wants and ideas. Once we understand your vision, we create a design concept that merges our expertise and insights with your personal requirements. Throughout the process, we listen, make suggestions and create solutions. The end result is a beautiful and functional modern closet that's everything you imagined and more.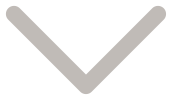 Here's How it Works:

1. SPARK YOUR IMAGINATION
From walk-ins to wardrobes, we offer an extensive range of systems in distinctive materials and finishes that can be tailored to your taste and your budget. Explore our collections to learn more.

2. LET US GET TO KNOW YOU
Connect with one of our seasoned specialists in- store, over the phone or at your home. During your one-on-one appointment, we'll discuss your project and listen closely to understand your wants, needs and ideas.

3. MEASURE & PLAN FOR SUCCESS
Next, we review your blueprints or floor plans so we can provide an estimate based your space's requirements. Don't have these available? We'll come to your home to measure.

4. CREATE YOUR CUSTOMIZED DESIGN
Once equipped with your design requirements, we'll create a comprehensive plan to maximize your space and achieve your desired look. Together, we'll make changes until the design is exactly what you want.

5. ORDERING & INSTALLATION
Once your design is approved, we'll visit your home to finalize measurements. Then your design is sent to Italy to be custom built. Your new system will be installed with white glove service on a timeline that works for you.

6. OUR PROMISE TO YOU
We provide you with a lifetime of service support. If there's ever an issue, we've got you covered. Our in-house customer service team is dedicated to solving problems quickly and efficiently.
We love our Pianca closet system. It's modern design and innovative component driven assembly made it a perfect fit for our home. Cantoni was a great partner in its design and installation.
— C.A.S, Houston