Kitchens, Bath, Closets
We create beautiful kitchens for your life.
We believe a kitchen is more than a set of cabinets and doors – it's the heart of your home, a special place that deserves a one-of-a-kind design as unique as the people who will enjoy it. That's why each kitchen we build is made to measure and designed around the way you really live. Let us translate your ideas and inspiration into the kitchen of your dreams. Connect with one of our seasoned kitchen design specialists for a complimentary consultation and get started today.
Our Process
We work with you, one-on-one, to create the perfect kitchen for you, your home, your style and your budget. We start with a dialogue, in which we listen carefully to your needs, wants and ideas. Once we understand your vision, we create a design concept that merges our expertise and insights with your personal requirements. Throughout the process, we listen, make suggestions and create solutions. The end result is a beautiful and functional modern kitchen that's everything you imagined and more.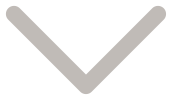 Here's How it Works:

1. SPARK YOUR IMAGINATION
Browse through our projects to discover how our seasoned specialists deliver on our clients needs and design kitchens as unique as the people who enjoy them. For more, explore our modern kitchen collections.

2. LET US GET TO KNOW YOU
Connect with one of our seasoned specialists in- store, over the phone or at your home. During your one-on-one appointment, we'll discuss your project and listen closely to understand your wants, needs and ideas.

3. MEASURE & PLAN FOR SUCCESS
Next, we review your blueprints or floor plans so we can provide an estimate based your space's requirements. Don't have these available? We'll come to your home to measure and account for important factors like electricity supply, plumbing and drainage.

4. CREATE YOUR CUSTOMIZED DESIGN
Designing your layout and selecting your color scheme, cabinetry and fixtures is a collaborative process. We listen, make suggestions and create solutions. Then, we share photo-realistic 3D renderings to ensure every detail is just right.

5. ORDERING & INSTALLATION
We conduct a two-phase inspection at your home to ensure a seamless installation. Then, we coordinate your delivery and our skilled team of professionals installs your custom design.

6. OUR PROMISE TO YOU
We provide you with a lifetime of service support. If there's ever an issue, we've got you covered. Our in-house customer service team is dedicated to solving problems quickly and efficiently.
Kitchen Collections
Placeholder Heading
George is a design and architecture genius! Every evening when I cook I'm so grateful for the dream kitchen he created for me.
— Alla Kumets, Austin
Working with Cantoni and Josh and Elizabeth was lovely - they are just terrific. They gave me a truly fabulous, functional and pretty kitchen. It's really amazing.
— Ilana Stromberg, Dallas
Working with Eugenio on our kitchen remodel was a delight. He was so helpful and smart when it came to the technical aspects and features.
— Frank Zerangue, Dallas
Kohl was knowledgeable and accessible. He understood the modern industrial look I wanted for my kitchen remodel. We achieved exactly what I hoped we could do.
— John Cugasi, Atlanta