Cantoni Named One of Texas Top 50 People and Places Shaping Design Scene
Cantoni was recognized in Modern Luxury Interiors Texas Top 50 People & Places Shaping the Design Scene in Texas.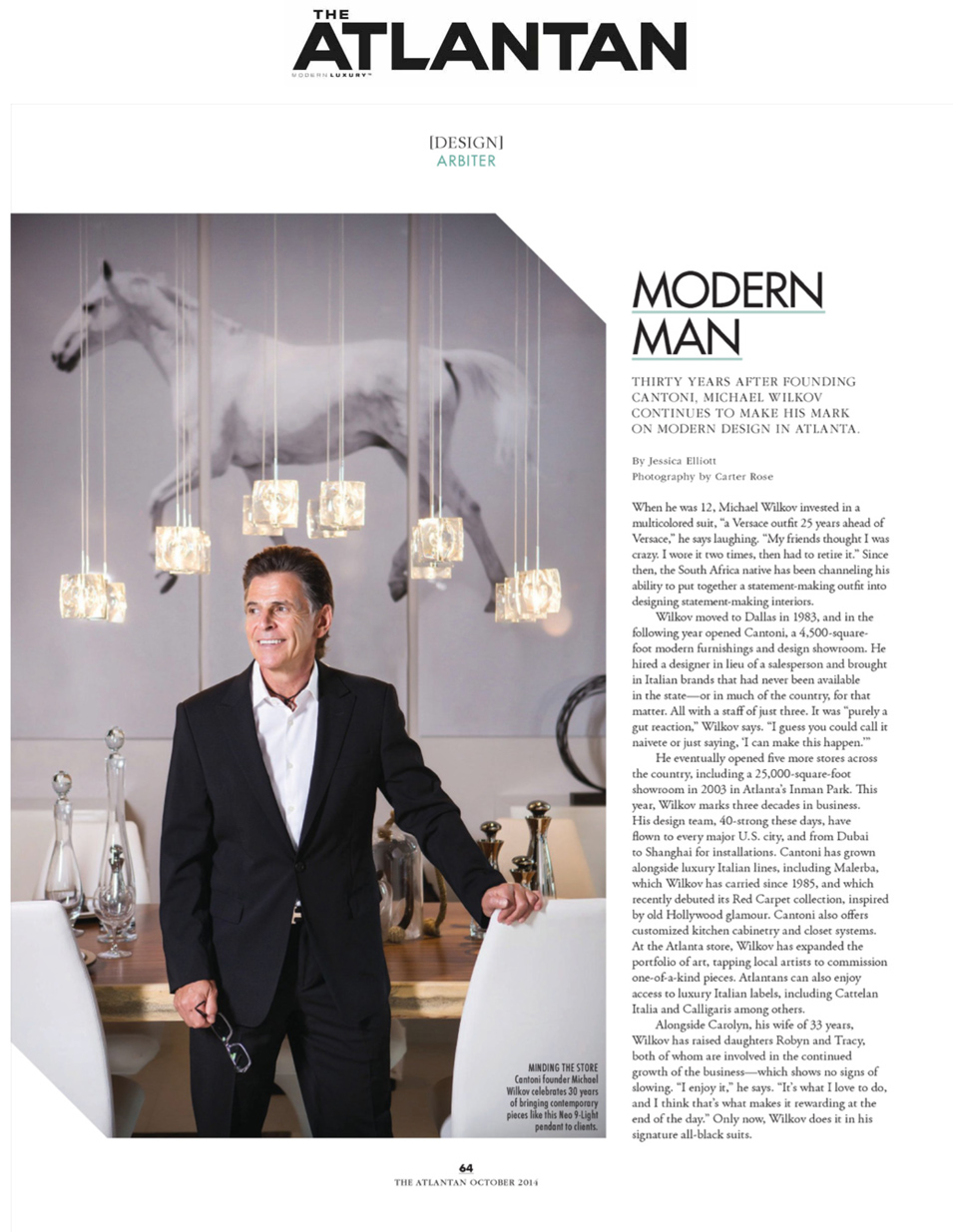 The Atlantan
Cantoni Founder & CEO Michael Wilkov is featured as the Atlantan's design arbiter.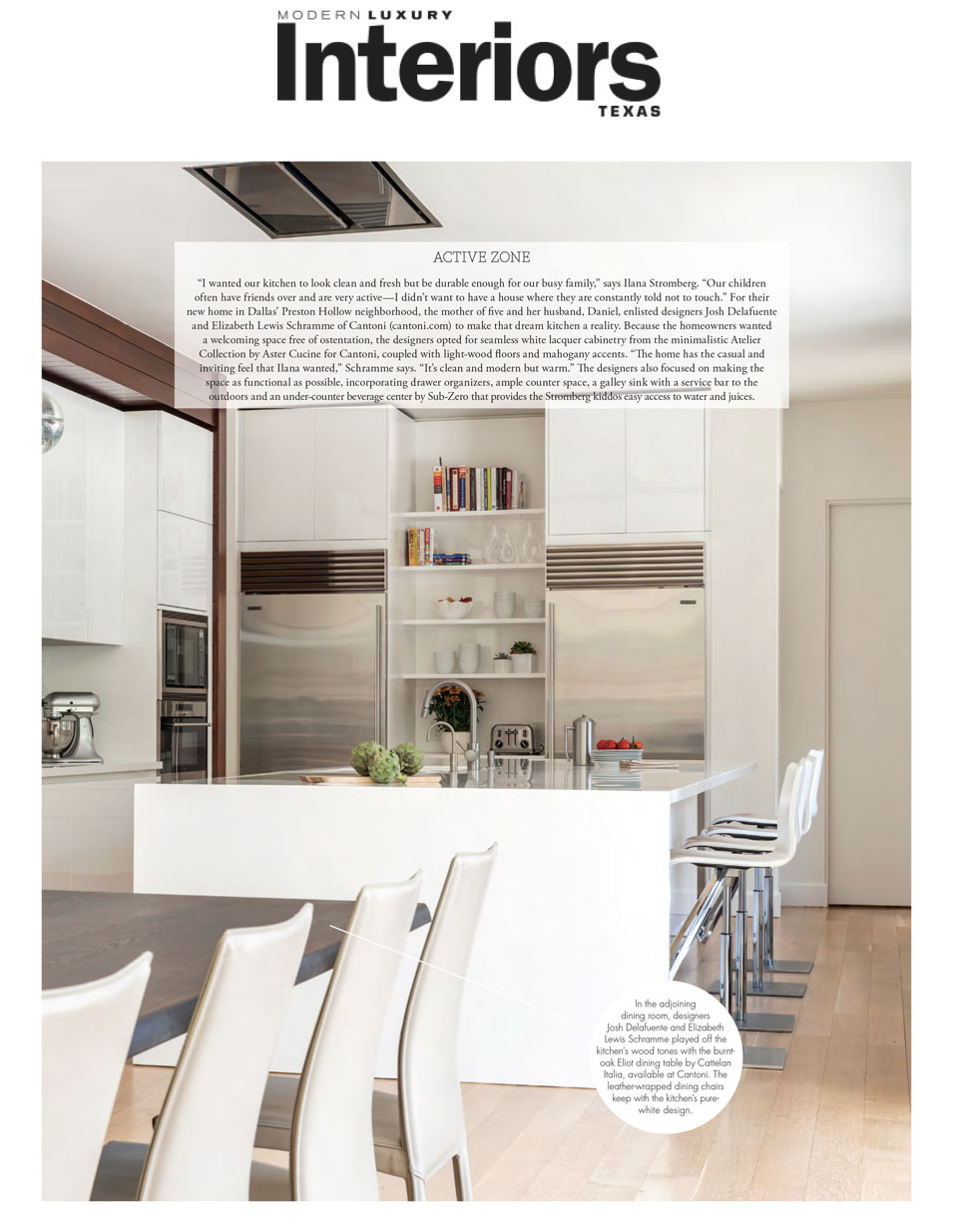 Modern Luxury Interiors Texas
Cantoni's design team create a beautifully simple kitchen for a family in Dallas.
This Texas-owned company specializes in Italian modern design. They carry collections by Calligaris, Cattelan Italia and Minotti Italia. They also have a full design team on hand to help with design choices or customized projects - Modern Luxury Houston.
Reader's Choice for Best Contemporary Furniture Store in Dallas - D Magazine.
Top 50 Home & Outdoor Furniture Stores - Atlanta HOME Magazine
Reader's Choice for Favorite Designer Showrooms - Modern Luxury Orange County
Reader's Choice for Favorite Home Design Store - Modern Luxury Houston