Cantoni Named One of Texas Top 50 People and Places Shaping Design Scene
Cantoni was recognized in Modern Luxury Interiors Texas Top 50 People & Places Shaping the Design Scene in Texas.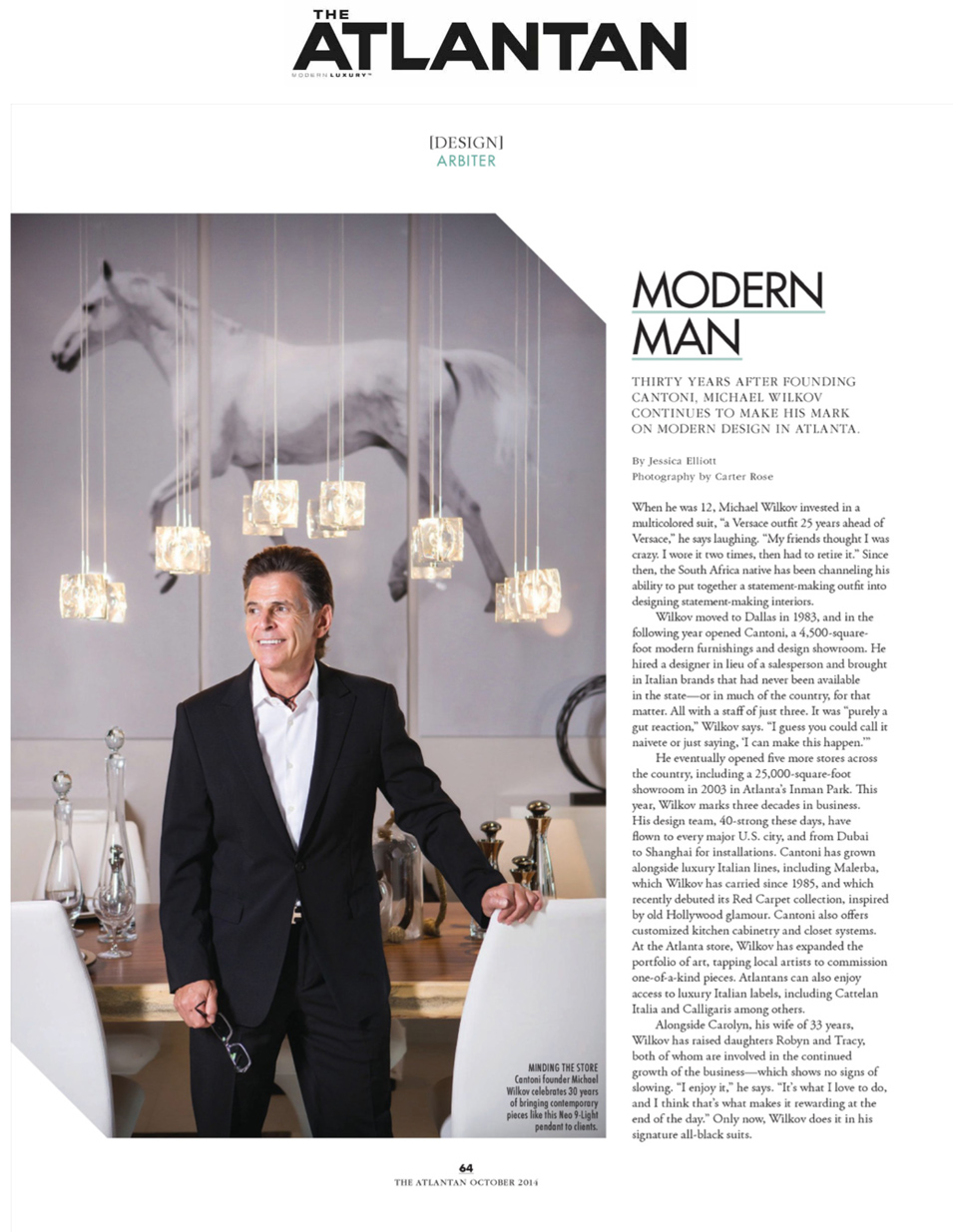 The Atlantan
The Atlantan names Cantoni Founder & CEO Michael Wilkov as their design arbiter after Cantoni's thirty years of success and continued dedication to bring great modern design to Atlanta.
Modern Luxury Interiors Texas
Cantoni designer Nicole George and kitchen designer Eugenio Reyes created harmony with stunning interiors of this Cedar Creek Lake home.
This Texas-owned company specializes in Italian modern design. They carry collections by Calligaris, Cattelan Italia and Minotti Italia. They also have a full design team on hand to help with design choices or customized projects
— Modern Luxury Houston.
Reader's Choice for Best Contemporary Furniture Store in Dallas
— D Magazine.
Top 50 Home & Outdoor Furniture Stores
— Atlanta HOME Magazine
Reader's Choice for Favorite Designer Showrooms
— Modern Luxury Orange County
Reader's Choice for Favorite Home Design Store
— Modern Luxury Houston