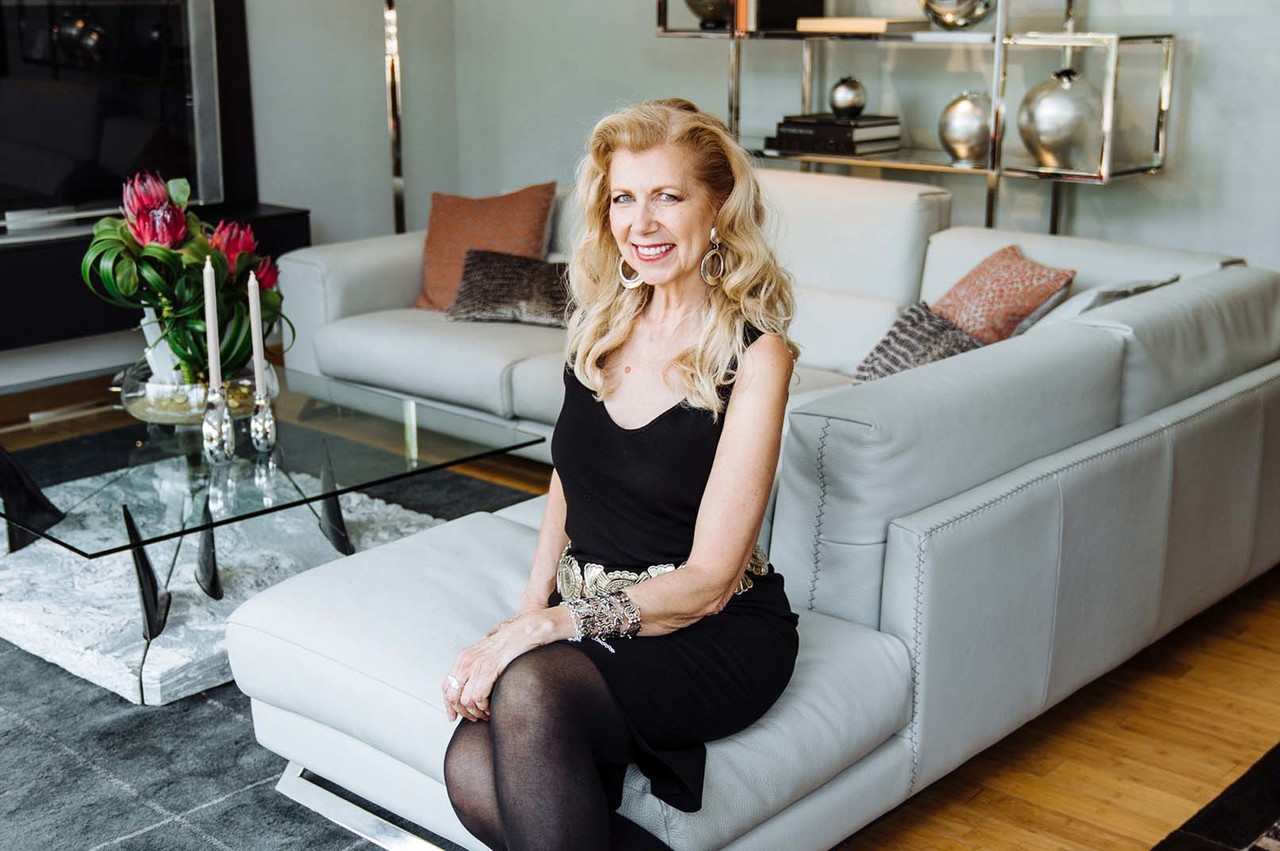 Andrea Petor
Design Consultant
Days off: Wednesday & Thursday
apetor@cantoni.com
For more than two decades, Andrea has creatively applied classic principles of design to serene, sophisticated spaces throughout the country and abroad. "My aesthetic embraces clean lines, simple shapes, subtle accents in color and texture, and attention to detail," she says. "It is a style inspired by each new project. I love the journey of discovery in designing my client's spaces while respecting their personal vision, lifestyle, and diverse needs."
Just as her mindfully created interior environments are cohesive, unique and classic, Andrea's own personal style is marked by unity: she blends contemporary elegance and eclectic, cultural pieces. "My closet is mostly full of timeless, constructed clothing," she says. "I make my statement with jewelry or accessories."
Fittingly enough, prior to joining Cantoni in 1995, Andrea earned a fine arts degree in jewelry. She has since continued to pursue mixed mediums of art, photography and performance, while remaining active in the Houston art community.
She is regularly inspired by study and travel, and by the fresh, modern approach Cantoni takes toward design. "We have incredible, globally inspired products," she says. "Designing with an extensive variety makes what I do even more exciting every day."
Get to know Andrea:
Andrea
Who are your design/style icons?
Frank Gehry, Zaha Hadid, James Turrell, Frank Lloyd Wright and Bauhaus.
What's your favorite city?
Prague.
Name three things you can't live without:
My camera, iPhone, and dark chocolate.
How can a client quickly change a room?
By re-arranging furniture and subtracting or adding accent pieces, artwork, or accessories.
What quote inspires you?
"We are what we repeatedly do. Excellence, then, is not an act but a habit." –Aristotle
Cantoni Houston
9889 Westheimer Road
Houston, TX 77042
713.787.9494 x609
Monday

10AM-7PM

Tuesday

10AM-7PM

Wednesday

10AM-7PM

Thursday

10AM-7PM

Friday

10AM-7PM

Saturday

10AM-6PM

Sunday

1PM-5PM
LEARN MORE
Andrea is wonderful to work with. She understood what we were trying to accomplish. She's detail oriented and extremely personable and she has a very good sense of design.
— Maya Suresh, Sugar Land
Andrea is my go-to person. Been shopping with her for years. Very calm and willing to help. Keeps to her promise and if any issue, she makes sure to fix. Cantoni products are worth every penny.
— Pearl
Andrea is very professional in what she does. She works well with my family and I. She explains tooth and nail to us, and all deliveries were done on time with no delays. Andrea is a winner.
— Valentine E.