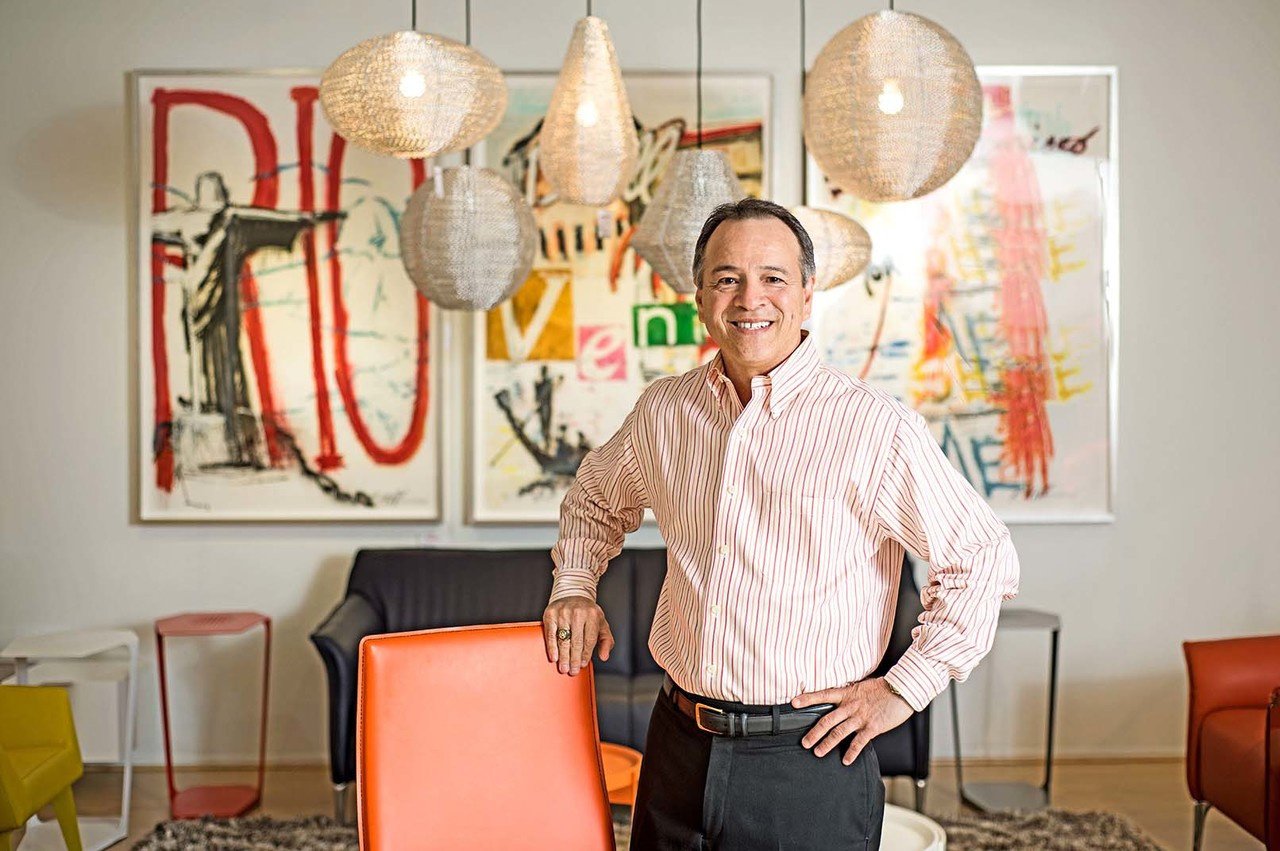 Carl Ramon, RID
Design Consultant
Days off: Tuesday & Wednesday
cramon@cantoni.com
As one who appreciates the beauty in both a rustic cottage and a chic contemporary penthouse, Carl's goal is to design dynamic, timeless spaces that combine style, comfort and function. "Above all, it's important to create a space that serves a client's way of living," he says. "A well-designed home should nurture homeowners and make them feel happy and content every time they're there."
A native Texan, Carl has worked in the design industry for over two decades -- as a teenager, he was inspired by summers spent helping out at a friend's design studio. He later graduated with honors from the interior design program at El Centro College, and is now ASID-certified and licensed with the Texas Board of Architectural Examiners as a Registered Interior Designer. With Cantoni since 2013, Carl is known for his easygoing demeanor, sense of humor and ability to solve design puzzles. "A designer's purpose is to help clients put the pieces together," he says.
In his downtime, Carl collects historical design books, dabbles in landscape architecture, and hones his personal aesthetic technique, which deftly marries a range of styles: though he never shies from a bold-printed, patterned or textural fabric, he favors "a European look that is sophisticated and minimalist," he says. "I believe that less is more, which allows each piece to be valued on its own."
Get to know Carl:
Carl
What's your No. 1 color?
Warm gray. Not too dark, not too light.
Who are your design icons?
Philippe Starck, Thierry Despont, Michael Smith, Patricia Urquiola.
What are your favorite travel destinations?
Miami Beach and New York City.
How can a client instantly change a room?
The feel of a room can be changed by simply repositioning the existing furniture.
What do you enjoy doing in your downtime?
Working outdoors on my family ranch, taking care of cattle. Rescuing all types of animals is another great passion!
Cantoni Dallas
4800 Alpha Road
Dallas, TX 75244
972.934.9191 x128
Monday

10AM-7PM

Tuesday

10AM-7PM

Wednesday

10AM-7PM

Thursday

10AM-7PM

Friday

10AM-7PM

Saturday

10AM-6PM

Sunday

1PM-5PM
LEARN MORE
Just wanted to let someone know what a pleasure it was dealing with Carl Ramon. We all have so many negative experiences today with sales people not caring and being totally apathetic-not Carl. He's a caring person who wants to make things right. He gets answers quickly and follows up immediately. He makes me want to come back to Cantoni.
— Lance H., Dallas
Carl is fabulous. He did an incredible job and was wonderful to work with—so easy. He never judged and had nice suggestions. He was always spot-on. I love it all.
— Karen Fox, Fort Worth
I wanted to praise the wonderful service we received from Carl. From the moment we walked in, Carl helped us feel comfortable with his calm and gracious demeanor. He is extremely knowledgeable and helpful...
— David Medina, Bedford
What was so exceptional about Carl was his dedication to ensuring that we were making the right purchase. Carl is not only a wonderful representative of the product at Cantoni but is a most remarkable representation of Cantoni's total customer-oriented aesthetic.
— David Medina, Bedford
Carl's top notch customer service and the quality of Cantoni's merchandise is why we returned. Carl listened to our preferences and without any pressure and guided us to the ideal purchase. Carl is a true professional and his advice was extremely valuable to us. Thank you Carl and because of you, we'll be back.
— Ralph and Anette O., Keller
Carl was very professional and possessed a wealth of knowledge. Because we live in Michigan, delivery was unusual, but Carl put on his superman cape and exceeded our expectations. After several days of texting (even on his off days) I have the pieces I wanted. If you want an amazing experience at the Cantoni in Dallas, TX ask for Carl. You won't be disappointed.
— Eric T., Dallas