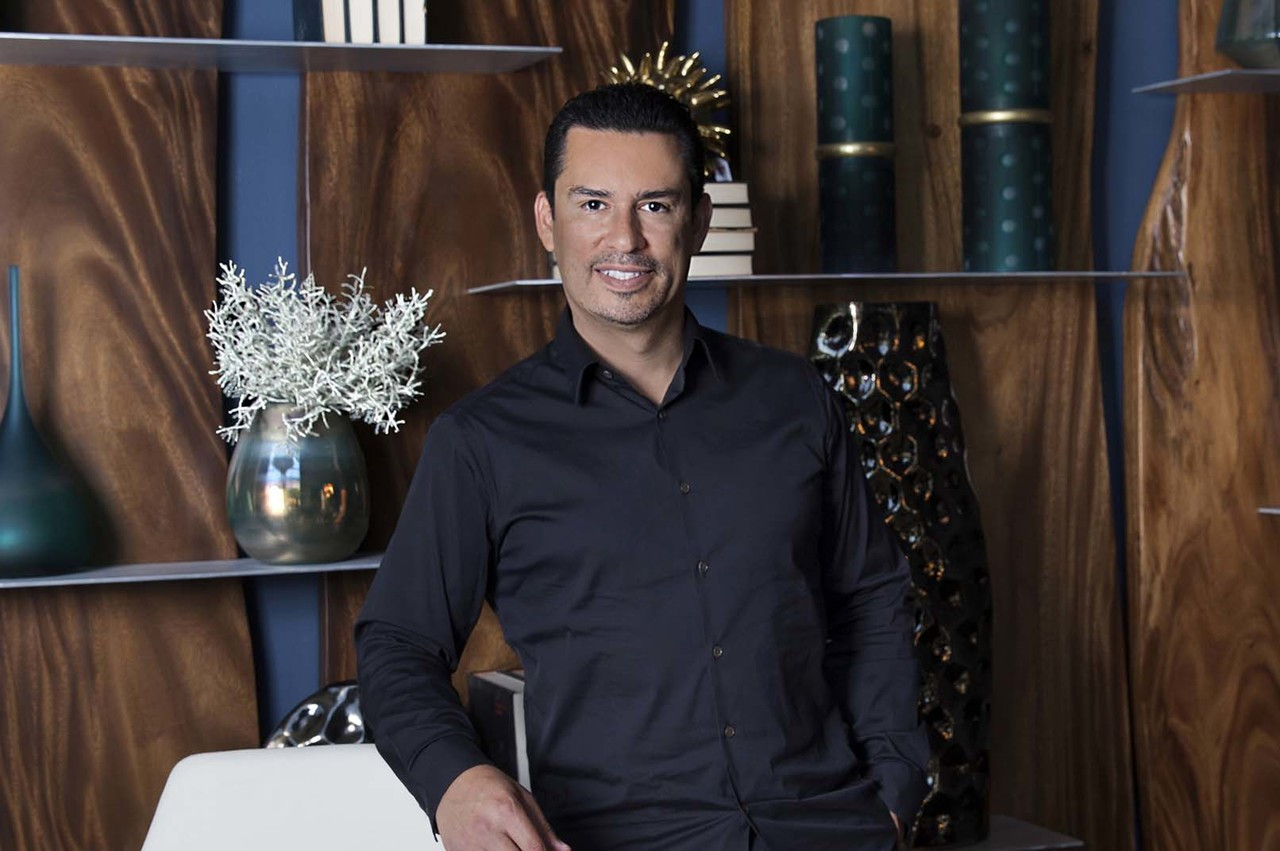 Richard Bustos
Design Consultant
Days off: Thursday & Friday
rbustos@cantoni.com
Richard has applied his clean-lined, elegant spin to residential and commercial projects spanning hi-rise condos, stylish lofts, lavish estates, extravagant vacation homes and upscale corporate offices around the globe. His spaces convey readily apparent moods with effortless flow: he favors textural upholstery and rugs, well-appointed accessories, and art. "My approach toward design is much like my personality: easygoing, fun, uncomplicated," he says. "Aesthetics and functionality are key, and the design should be long-lasting."
Richard has more than two decades of design experience. He joined Cantoni in 2001, and frequently draws inspiration from our company's ever-evolving portfolio. "I'm literally surrounded by great design every day," he says. He applies his excitement toward creating unique spaces that are a reflection of his clients' personalities. "I work to understand their tastes, needs, how they live and what they are passionate about, and translate these into beautiful surroundings that inspire them," he says. "I love bringing their visions to life."
An LA native and father of three, Richard loves a good reason to don one of his Hugo Boss suits and a tie. "I don't get to wear them often, but when I do, it's a treat," he says, adding that nothing is more exciting than a visit to a museum or theatrical production. "The visual aspect, set design, storyline, emotion – it helps me stay creative and inspired."
Get to know Richard:
Richard
What's your favorite libation?
A great glass of cabernet.
Where do you like to go to get away?
New York City for the energy, excitement and creativity. Hawaii for the rest and relaxation.
How do you describe your design style?
Simple, clean, and just the right amount of sophistication.
What do you do with your downtime?
Practice yoga, which keeps me centered and focused, and spend time with my wife and children.
What's your favorite cuisine?
Mexican. I could eat it every day.
Cantoni Irvine
8650 Research Drive
Irvine, CA 92618
949.585.9191 x837
Monday

10AM-7PM

Tuesday

10AM-7PM

Wednesday

10AM-7PM

Thursday

10AM-7PM

Friday

10AM-7PM

Saturday

10AM-6PM

Sunday

1PM-5PM
LEARN MORE
Richard had the professional knowledge and inner voice to read my thoughts and look at pictures of my empty remodeled home that needed to be furnished around my 20+ pieces of 1930s Japanese block prints. Now, I love my beautiful home and it's all because of him.
— Karen Swenson, Orange County
Richard was a dedicated professional. He spent hours walking us through Cantoni making suggestions, measuring, and offering advice on what would and wouldn't work. Cantoni furniture was a natural fit.
— Mike Moran, Newport Beach
Richard was so sweet and helpful throughout the entire design process and in guiding me through the stressful yet fulfilling endeavor of furnishing our entire brand-new home!
— Siwon Burris, Los Angeles
Richard proved to be a fantastic collaborator and excelled in space planning and design. He helped us create the look we wanted for our waterfront home. We were so impressed with our overall experience from Richard's knowledge to Cantoni's customer service and super-reliable delivery schedule.
— J. Stansfield, Huntington Beach
Richard has staged and furnished over 20 properties for my development firm. His professionalism is unmatched and he's always gone above and beyond to design each home both artfully and efficiently.
— Ken Cornell, Founder, Ocean Pacific Companies