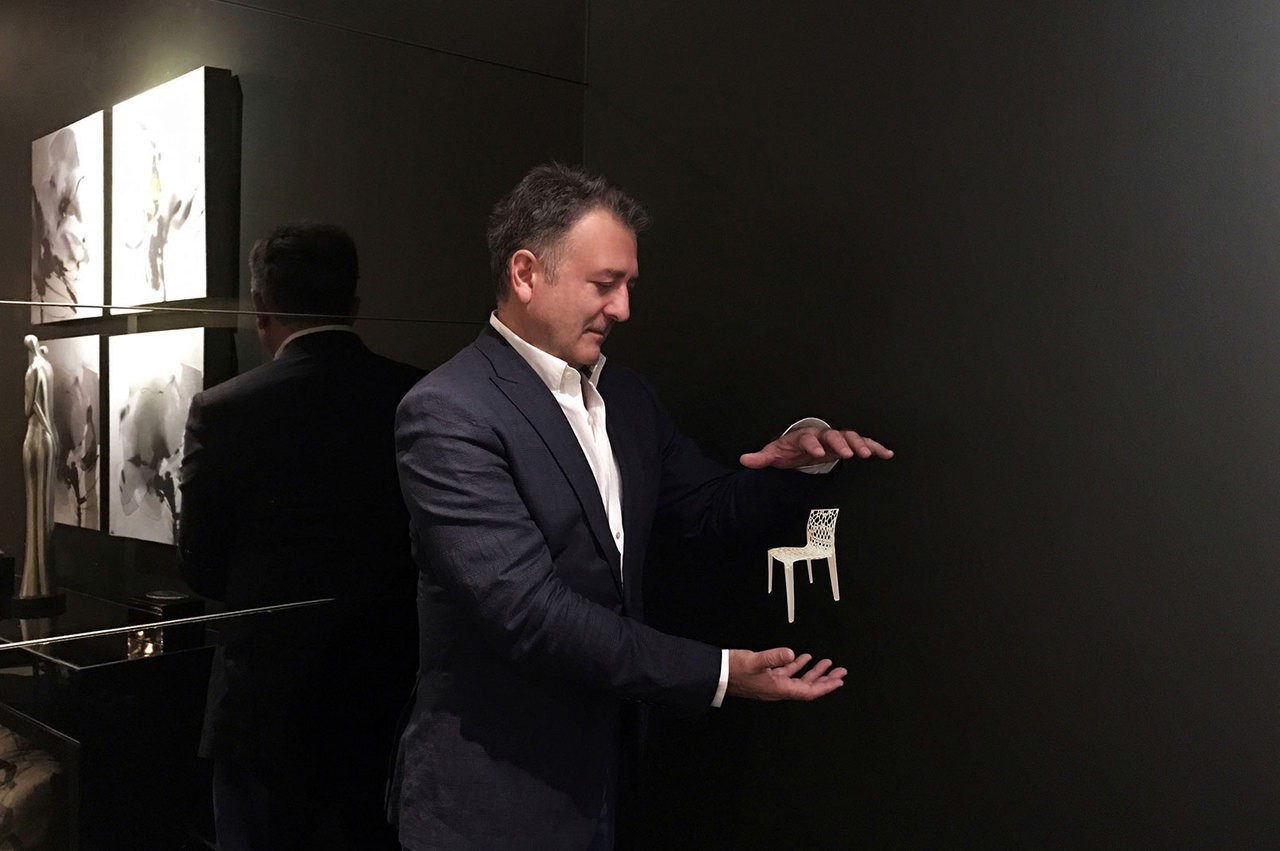 George Saba
Architect | Designer, M.A. in Architecture
Days off: Monday & Tuesday
gsaba@cantoni.com
George's worldly designs marry contemporary classicism, timeless ergonomics, innovative materials, technology and function – it is instantly apparent that the former architect was at work in his seamless spaces. "It takes a big effort to make things simple and functional," he says. "Great reason is often behind the smallest elements." Art and creativity are in his genetic composition: George comes from a family of professional sculptors.
Before arriving at Cantoni in 1999, George worked as an architect and a faculty professor teaching urban architectural planning, composition and design after earning his master of science in architecture and business management. He has since designed commercial and residential spaces around the world, inspiring clients with a mantra of "creating tomorrow today." "My motto is to contribute and arrange objects to inspire, engage and encourage positive experiences," he says. "I enjoy bringing happiness to others."

George believes that form, function and colors must effortlessly blend, and that "great inspiration comes from small things." That's one reason his closet is engineered to be as on-point as his designs: Etro, Brunello Cucinelli, Hermes, Prada, Alexander McQueen and John Varvatos are on frequent rotation.
Get to know George:
George
Who are your design icons?
Battista Pininfarina, Marcello Gandini.
What are your favorite places to visit?
Vienna, Lucerne, Lake Maggiore, Bangkok
Which design era most suits you?
Contemporary Purist.
What's your go-to color?
White.
What's your favorite cuisine?
Italian.
Cantoni Houston
9889 Westheimer Road
Houston, TX 77042
713.787.9494 x612
Monday

10AM-7PM

Tuesday

10AM-7PM

Wednesday

10AM-7PM

Thursday

10AM-7PM

Friday

10AM-7PM

Saturday

10AM-6PM

Sunday

1PM-5PM
LEARN MORE
George is a design and architecture genius! Every evening when I cook I'm so grateful for the dream kitchen he created for me.
— Alla Kumets, Austin, Texas
George, I just wanted to tell you how amazing you did. Your taste and choice of colors are perfect, it leaves me speechless. I'm so, so happy! Also, the items that were delivered and put in place are just perfect. I am looking forward to you helping me with the finishing touches. Thanks again!
— Lily Poplavski, Houston, Texas
George is a dream to work with. He worked with us to build a fabulous kitchen. He has a wonderful design sense and can find the most wonderful products.
— Daniel S., Houston, Texas
Thank you George for all your hardworking that you put in helping us build our dream home. We couldn't have done it without you. All those hours of meeting with you, deciding on so many different things, resulted in our gorgeous home that we love coming to and living in. Thank you for all efforts and for being a great friend.
— Seema and Randeep S., Katy, Texas
Great shopping experience. Excellent support from sales staff, George.
— Godo P., Houston, Texas
George was intimately involved in designing our kitchen and closets, selecting and customizing all our furnishings, art and accessories. He understood the minimalistic look we wanted and brought our vision to life.
— C.S., Houston, Texas
George guided us through the remodeling process of our home and kitchen. He thought of everything – a custom wall unit that perfectly frames our TV, to which water filters to get for the kitchen. I'm so grateful to have worked with him on this journey.
— Marisela Sandrea, Houston, Texas
We flew in from Mexico to work with George and the Cantoni design studio became our work station. Together, we developed a new color scheme, custom units and furnishings for our home in Monterrey. George was an invaluable resource.
— Lucia Garza, Professor of Architecture