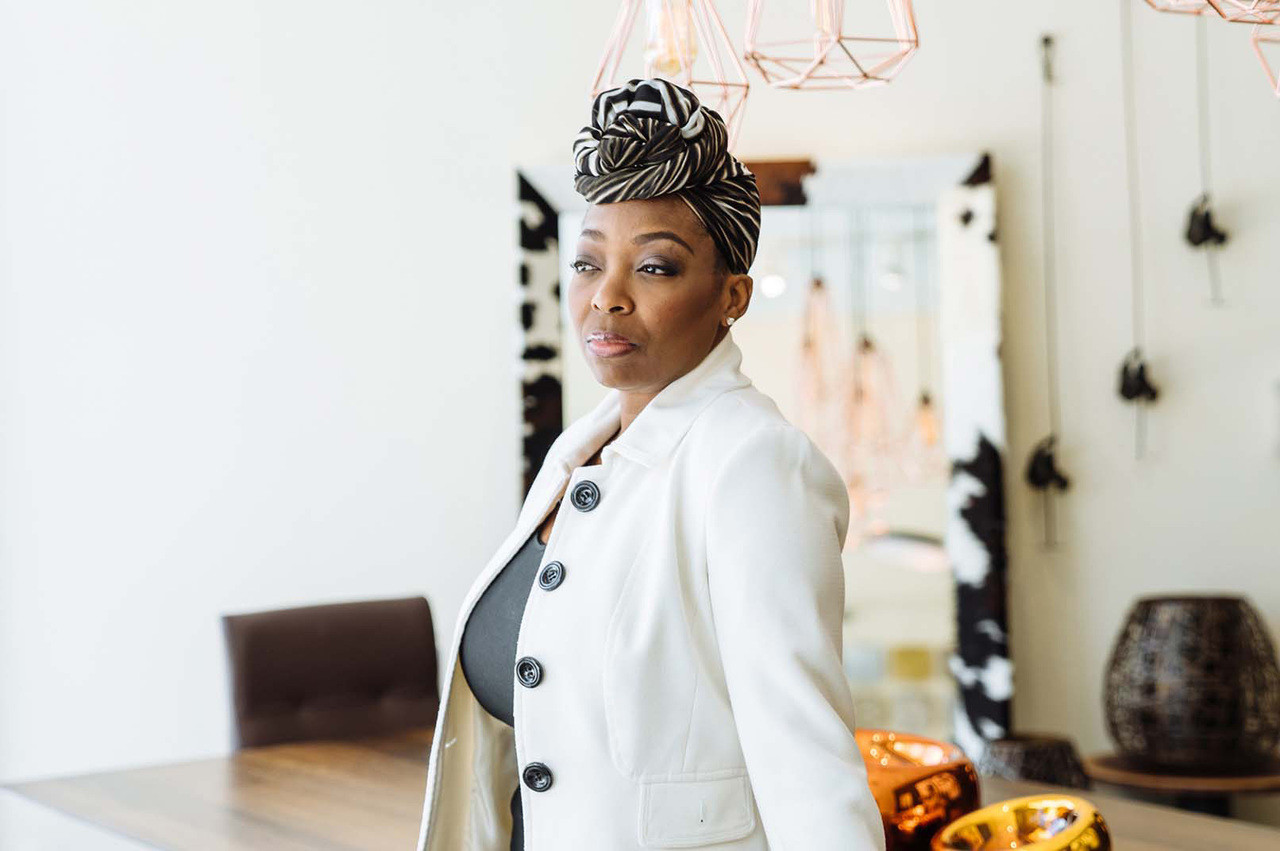 Bedra Spencer-Taylor
Design Consultant
Days off: Thursday & Friday
bspencer@cantoni.com
A Chicago upbringing ignited Bedra's love of design — she found inspiration in the city's historical, cultural and architectural influences. Her own spaces weave clean lines and calming elements — they harmoniously blend classic Hollywood chic with contemporary. "My designs range from modern to transitional — I love to mix-and-match," she says.
Bedra joined Cantoni in 1999 and has since honed her skills to new heights, working on a diverse range of residential projects and kitchen remodels. The freedom to explore her design ideas and a love of bringing clients' visions to fruition are just two reasons she remains inspired and fulfilled in her work. "I love delving into the creative process with clients," she says. "It's incredibly rewarding to build on their ideas and create spaces that are a reflection of their passions and tastes."
Those who know Bedra know she has an outgoing personality and a good-natured sense of humor. "I love to have a good time — and to laugh," she says. Which might be one reason her husband asked her on a date after shopping at Cantoni — the two were married one year later. "He said he was 'just looking,'" she says, and laughs.
Get to know Bedra:
Bedra
What's your top travel destination?
Zurich, Switzerland.
Who are your design icons?
Barbara Barry, Dallas designer Holly Hunt.
What is your design philosophy?
Buy once, and buy good timeless design.
What thought or quote inspires you?
"Style is not a display of wealth but an expression of imagination."
What do you do in your downtime?
I love to paint, and have about 30 pieces I've finished.
Cantoni Houston
9889 Westheimer Road
Houston, TX 77042
713.787.9494 x608
Monday

10AM-7PM

Tuesday

10AM-7PM

Wednesday

10AM-7PM

Thursday

10AM-7PM

Friday

10AM-7PM

Saturday

10AM-6PM

Sunday

1PM-5PM
LEARN MORE
My decorating journey has taken over 10 years and Bedra has been there every step of the way, providing invaluable expertise. I love her for that and now consider her a close friend.
— Nanette Cornish, Houston
Cantoni has lovely pieces. Mrs. Bedra was everything. She was very patient and welcoming.
— Laura A., Houston, TX
Bedra was so very helpful when we were looking for our furniture. She gave beautiful design advice and made the entire experience fun. Highly recommend shopping with her!
— Stephanie Zepeda
The attention to detail by designer consultant Mrs. Bedra Spencer was comforting in choosing items to best reflect my taste & desired look of attainment. The vast amount of quality modern furniture is a delight. Over the years Ms Spencer continues to reflect the Class of Cantoni.
— Calvin R., Houston, TX
I had the pleasure of meeting Bedra Spencer-Taylor at Cantoni on Westheimer. She was extremely knowledgeable about the products (I was interested in American Leather sleep sofas) and was delightful as a design consultant to work with for my needs. Thank you, Bedra!
— Emily S., Houston, TX