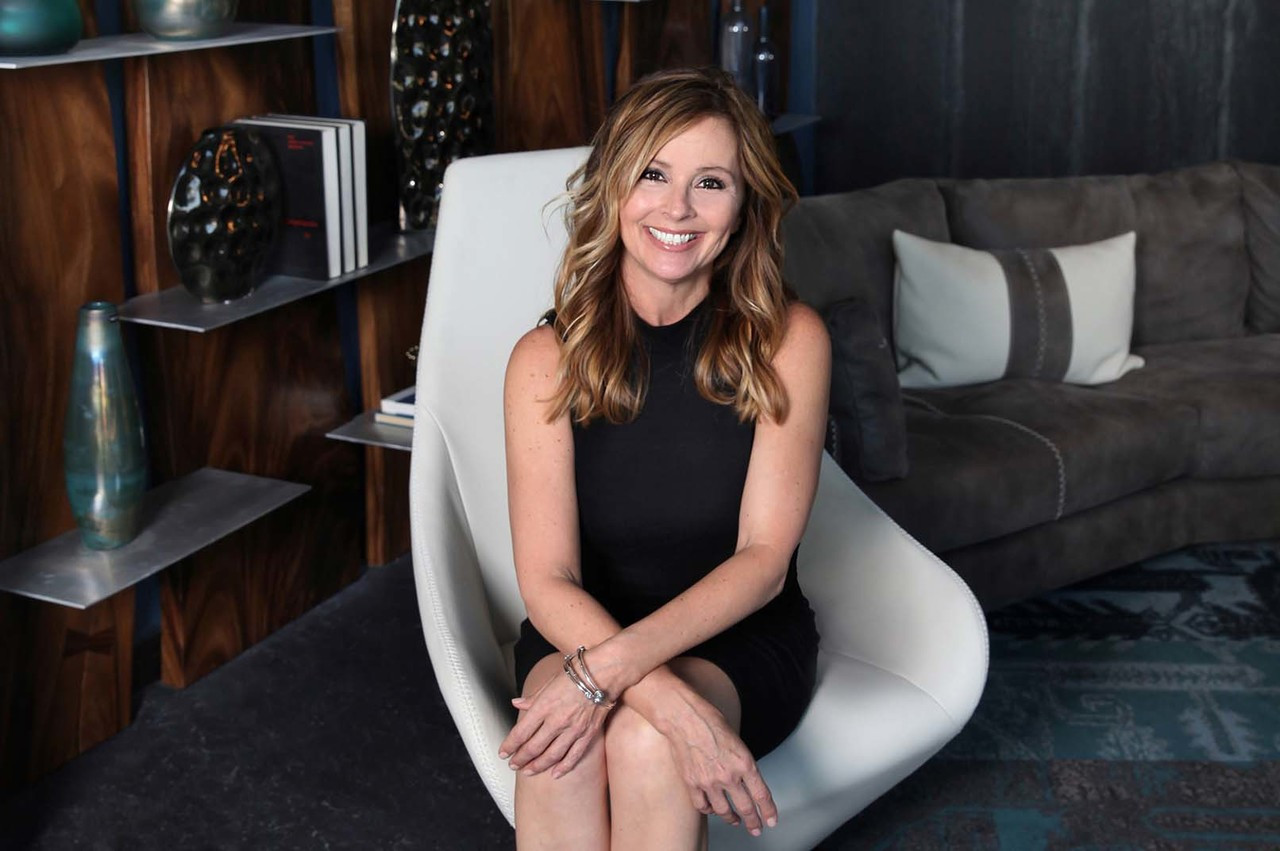 Bonnie Sly
Design Consultant
Days off: Tuesday & Wednesday
bsly@cantoni.com
Bonnie brings a fresh and personalized approach to designing her clients' homes. "It's more than creating a beautiful space, it's about capturing the soul of the people who live there and what they love," she says. This philosophy results in sophisticated, personality-packed spaces that emphasize layers, clean lines, function, texture and balance. "I like to use neutral pieces that are more timeless than trendy, and mix in pops of color with art and accessories to make it truly personal."
A California native known for her friendly nature and signature style, Bonnie has worked in the design industry for over two decades since graduating with honors from the interior design program at Highline College in Washington. With Cantoni since 2015, Bonnie's portfolio of residential work includes sleek bachelor pads, impressive coastal estates and dreamy desert vacation homes. She is driven by the desire to exceed expectations and says, "I love collaborating with my clients to create spaces that tell their stories. It's truly rewarding to be part of their journey and bring their vision to life."
When Bonnie isn't exploring Cantoni's countless options to find the right solutions for each client, she enjoys spending time with her three children and strolling Southern California's pristine beaches at sunset. "There something so magical when the sun sets into the ocean. It creates the most beautiful artwork in the sky," she says.
Get to know Bonnie:
Bonnie
What's your go-to cocktail?
A Lemon Drop Martini.
Who are your style icons?
Coco Chanel & Christian Dior.
What's your favorite color?
White.
Dream destination
Bora Bora.
Quote to live by:
"Go confidently in the direction of your dreams." Henry David Thoreau.
How can a client instantly change a room?
Switch up the accessories for a fresh new look.
Cantoni Irvine
8650 Research Drive
Irvine, CA 92618
949.585.9191 x835
Monday

10AM-7PM

Tuesday

10AM-7PM

Wednesday

10AM-7PM

Thursday

10AM-7PM

Friday

10AM-7PM

Saturday

10AM-6PM

Sunday

1PM-5PM
LEARN MORE
I love a clean, minimalist look and needed some guidance on bringing it all together. Bonnie was amazing and patient. She helped me put together my entire house exactly as I wanted it.
— Behrang Ziaeian, Orange County
I cannot speak highly enough about Bonnie Sly. Her help and follow up were above and beyond. Especially, since we do not live full time in California and we were doing much of it from afar. I would strongly recommend her to anyone wanting professional high end modern design services.
— Tammy Fleisher, Laguna Beach, CA
Bonnie is an excellent designer and professional representative for everything Cantoni has to offer. We are delighted with the design choices that she presents and her follow-through is superb. She is not hesitant about sitting down and starting from scratch or adding detail. A trusted go-to for any project.
— Chris Trout, St. Cloud, MN
Bonnie was ever so patient and helpful, allowing us to take swatches from California to Utah so that we could make decisions on colors/textures etc. Not all companies allow such a thing and we found it extremely helpful. She is quick to answer emails and went the extra mile to research something when the answer was not readily available. Best of all Bonnie was not pushy and THAT quality, for us definitely helps. Thank you Bonnie! We will be back again!
— Patricia Cauthen, Carlsbad, CA
HIGHLY recommend Bonnie. We wanted to upgrade our furniture when we moved into our new home a year ago. We started in the kitchen and dining room and month by month added on. Now our entire home is beautifully decorated with the PERFECT items! Bonnie is so thoughtful, personable and intuitive. She fully understood our style and aesthetics and wove her skilled input into our decisions. We're so grateful for her expertise and assistance.
— Rose Cameron, Irvine, CA
Bonnie took our office layout and went room by room choosing the look and feel of each space. She was so talented at knowing which Cantoni pieces would fit, and she was such a pleasure to work with.
— Vonda Simon, Founder of SeaCliff Beauty
We love our new dining room table. It fits the space perfectly and the colors work well. Bonnie was so helpful and exceeded our expectations!
— J & L Mills, San Diego, CA
I have worked with Bonnie Sly for the past 8 months and have nothing but great things to say about her. She has an amazing artistic style, is a great listener, and goes to the end of the earth to make sure you are happy with your purchases.
— Tahir Ali, Irvine, CA