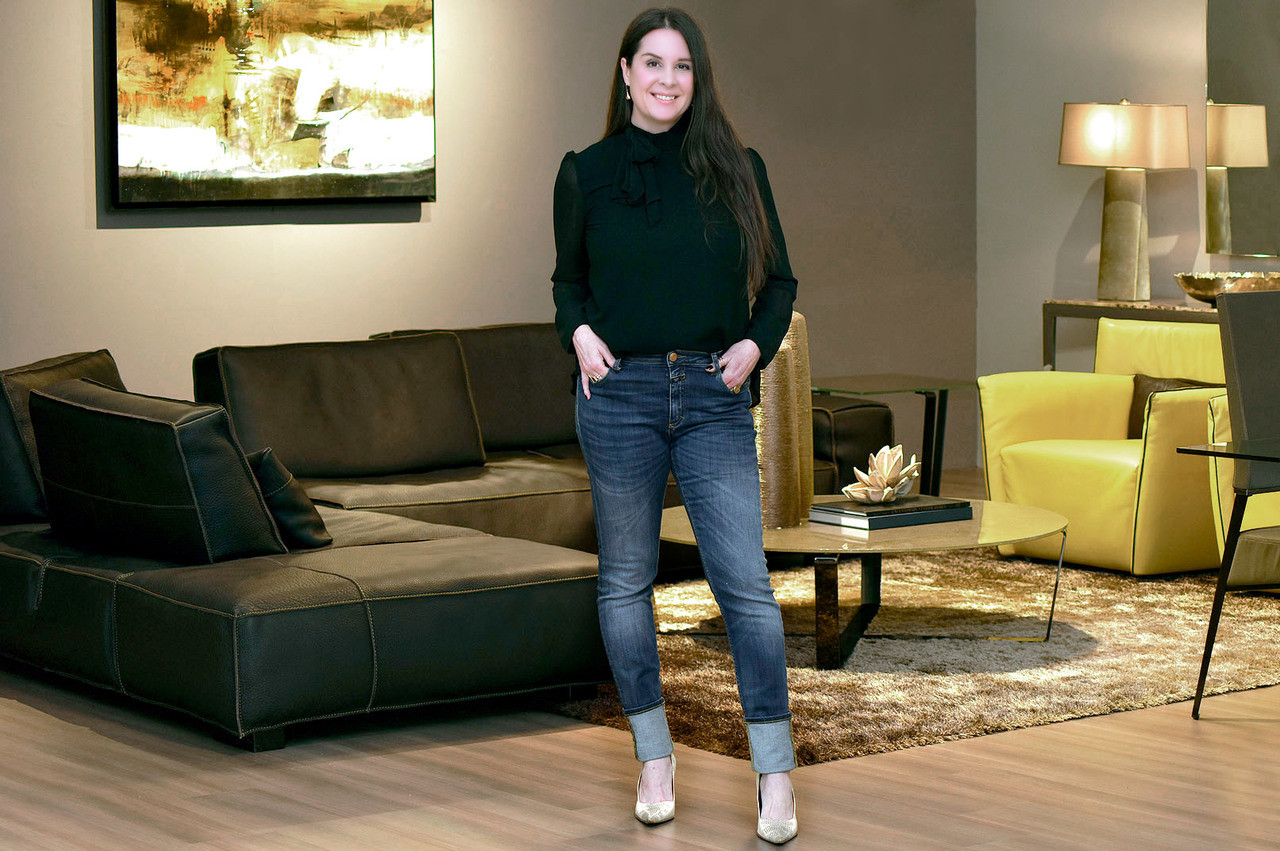 Nicole George
Design Consultant
Days off: Wednesday & Thursday
ngeorge@cantoni.com
Nicole's design philosophy is simple. She believes that good design begins with a good concept. A glance at one of her spaces might reveal clean-lined contemporary minimalism or transitional-meets-modern eclecticism. "It's all about the aesthetic balance and functionality," she says. "I start each project by carefully listening to my client's requirements and then applying basic principles of design to achieve their needs and bring their vision to life."
Since graduating from the esteemed interior design program at El Centro College and earning bachelor of fine arts degrees in art history and marketing from the University of New Mexico as well as an associate of arts degree from New Mexico Military Institute, Nicole has worked as a private-label production designer for Robert Allen and Ralph Lauren, and as an assistant designer at Wilson & Associates, an award-winning international interior design firm.
Now designing residential and commercial interiors at Cantoni since 2002, Nicole collaborates with clients across the globe to create spaces that fuse style and comfort. "Cantoni is a living concept, a philosophy driven by a passion for success and a love of great design," she says. "It's an exciting place to be that allows me to grow as a designer."
Get to know Nicole:
Nicole
Who are your design icons?
Jean-Louis Deniot, Kelly Wearstler, Jacques Herzog.
What's your top travel destination?
Carmel, California.
What's on your playlist?
Damien Jurado, David Bowie, Charlotte Gainsbourg.
What's your No. 1 color?
I'm obsessed with French military green.
Where do you find inspiration?
It's cliché to say, but everywhere — I once was inspired by faded paint on a sidewalk.
Favorite restaurant in Dallas?
I live in North Oak Cliff so local eats are amazing. My latest go-to is 10 Noodles.
Cantoni Dallas
4800 Alpha Road
Dallas, TX 75244
972.934.9191 x140
Monday

10AM-7PM

Tuesday

10AM-7PM

Wednesday

10AM-7PM

Thursday

10AM-7PM

Friday

10AM-7PM

Saturday

10AM-6PM

Sunday

1PM-5PM
LEARN MORE
We are so grateful to Nicole. We gave her our floor plan and she ran with it. We got exactly what we were looking for.
— Wail Majeed, Fort Worth
Nicole, the sectional is fantastic! And the delivery was excellent. The guys were careful and helped me with some unexpected changes and did it with a smile. They were very professional. Overall, an A+ experience from Cantoni .
— Patty C.
Nicole was really exceptional, and our dream home would not have come together the same without her.
— Brad Haines, Bank7 Chairman
Working with Nicole was eye-opening inasmuch as she has a passion for many design periods and styles, reflected in a deep knowledge of each. Her creativity and expansive knowledge were key to our respectful marriage of contemporary expression with landmark architectural restoration.
— Michael Tregoning, Headington Cos.
Nicole was fantastic to work with. She wasn't trying to put her own stamp on everything, but wanted us to become a better version of ourselves. As attorneys, we don't have any design background but have strong opinions and personalities, and had an aesthetic in mind when we went to Cantoni. Nicole took on that challenge just beautifully, and made it seamless.
— Anna Summerset, Varghese Summersett PLLC
Nicole was exceptionally helpful in assisting with the layout, design and follow-through, and with her timeliness of the delivery of furniture. She is a true professional.
— Jeffery Beck, United Texas Bank, Founder
Nicole was very patient with us, immediately understood what my husband and I were looking for and sought to find something that would work with both our requirements. She also took the time to ensure our choice would fit in the space we have designated for it. She represents the company well.
— Sandhya E, Dallas, Texas
Nicole really listened to us throughout the whole design process to learn about our needs and understand how we wanted our home to feel. We couldn't be happier with the end result.
— Manish Sethi, Coppell, Texas
Nicole has a special design talent and adapts quickly to what we expect and like. She took my suggestions seriously, and then put me in my place.
— Blair Conley, Dallas, Texas